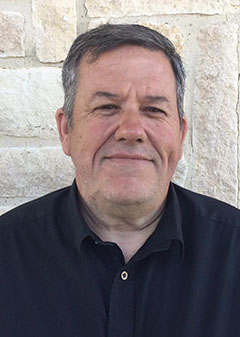 Karl Tingle - Lead Pastor
Karl is Senior Pastor at both Casa View Baptist and the Mission House in East Dallas. Karl, his wife Shelly, and their children, Jessie, Rebekah, and Jonathan, began their ministry at Casa View in December 2002, from First Baptist Church Franklinton, Louisiana. Brother Karl followed God's call to teach in 1985 and has served on church staffs for more than 25 years. He serves as Senior Pastor and holds a Bachelor of Music with a Master of Divinity, and a Doctorate of Ministry degree. Karl's teaching of the Bible and his vision are at the heart of Casa View's ministry.
Children's Minister
We are currently seeking God's leadership and wisdom as we look for our next Children's Minister. In the meantime our Children's teachers and volunteers are stepping up to fill the gap. We continue to be committed to loving on the kid's in our church and giving them a strong spiritual foundation that will grow with their understanding of God's love for them.
Justin Broady - Young Adult-Student Pastor
Justin is coming home after having first served the Lord at Casa View as a young adult under the leadership of Pastor Karl. He has since lead in Celebrate Recovery, Young Adult, Young Married, and Student Ministries. He and his wife Cherish are passionate about leading students and young adults into a loving relationship with Christ that leads to a spiritual transformation in the home, in the community, and throughout the nations. Justin completed his Bachelor's degree in Communications and Master's degree in Leadership from Amberton University, and he is currently enrolled in the Masters of Theology program at Dallas Baptist University. He is always looking for a good conversation over a good lunch. Reach him at justinbroady@casaviewbaptist.org or 214-682-9575.