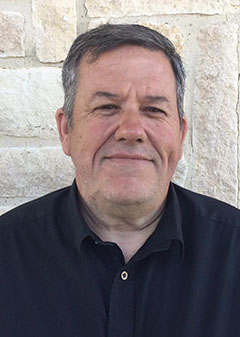 Karl Tingle - Lead Pastor
Karl is Senior Pastor at both Casa View Baptist and the Mission House in East Dallas. Karl, his wife Shelly, and their children, Jessie, Rebekah, and Jonathan, began their ministry at Casa View in December 2002, from First Baptist Church Franklinton, Louisiana. Brother Karl followed God's call to teach in 1985 and has served on church staffs for more than 25 years. He serves as Senior Pastor and holds a Bachelor of Music with a Master of Divinity, and a Doctorate of Ministry degree. Karl's teaching of the Bible and his vision are at the heart of Casa View's ministry.
Angela Davidson - Children's Minister
Angela Davidson first began serving in a preschool classroom when she was in 4th grade. This is when she first learned to love sharing the Word with kids. In 8th grade she heard the Lord calling her to Children's Ministry. She followed that call as she earned a Bachelor of Arts in Psychology and Sociology from Ouachita Baptist University in 2012, and a Master of Arts in Children's Ministry from Dallas Baptist University in 2016. Then in November of 2016, Angela followed the Lord to Casa View. Her passion is partnering with parents to teach their children to love the Lord and to grow their relationship with Him.
Hunter Smith - Student Pastor
Hunter Smith came to Casa View in May of 2017. He is the pastor of Verve Youth Church (Casa View's Student Ministry). Originally from Boerne, Texas, Hunter came to the metroplex to attend school at Dallas Baptist University (where he graduated in August of 2017). He is currently working on his master's at Southwestern Seminary. As relational as he is passionate, Hunter has a deep love for the Word of God and for young people. His ministry on Wednesday nights is bringing those two together.